Mack Command Steer Launch
At 2020's Technology Maintenance Council (TMC) Annual Meeting, Mack Trucks made one of the largest product introductions of the year–announcing the launch of Command Steer in Anthem.
Agency: The Office of Experience
Creative Director: Dan Marcus
Associate Creative Director: Michal Janicki
Copywriter: McCamie Cole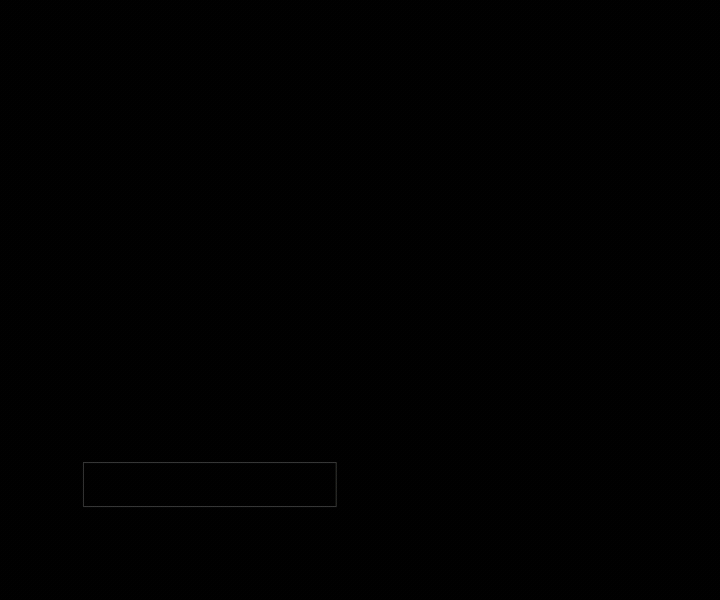 Mack Trucks LR Electric Marketing Campaing

Mack Trucks is introducing the next big thing in refuse. Mack will be first to market with a vertically integrated, heavy-duty battery electric refuse truck in North America. The Electric Mack LR was launched at Waste Expo 2019. Mack + OX lauched a marketing campaign featuring the Electric Mack LR.


Agency: The Office of Experience
Creative Director: Dan Marcus
Associate Creative Director: Michal Janicki
Copywriter: Amy Kaufmann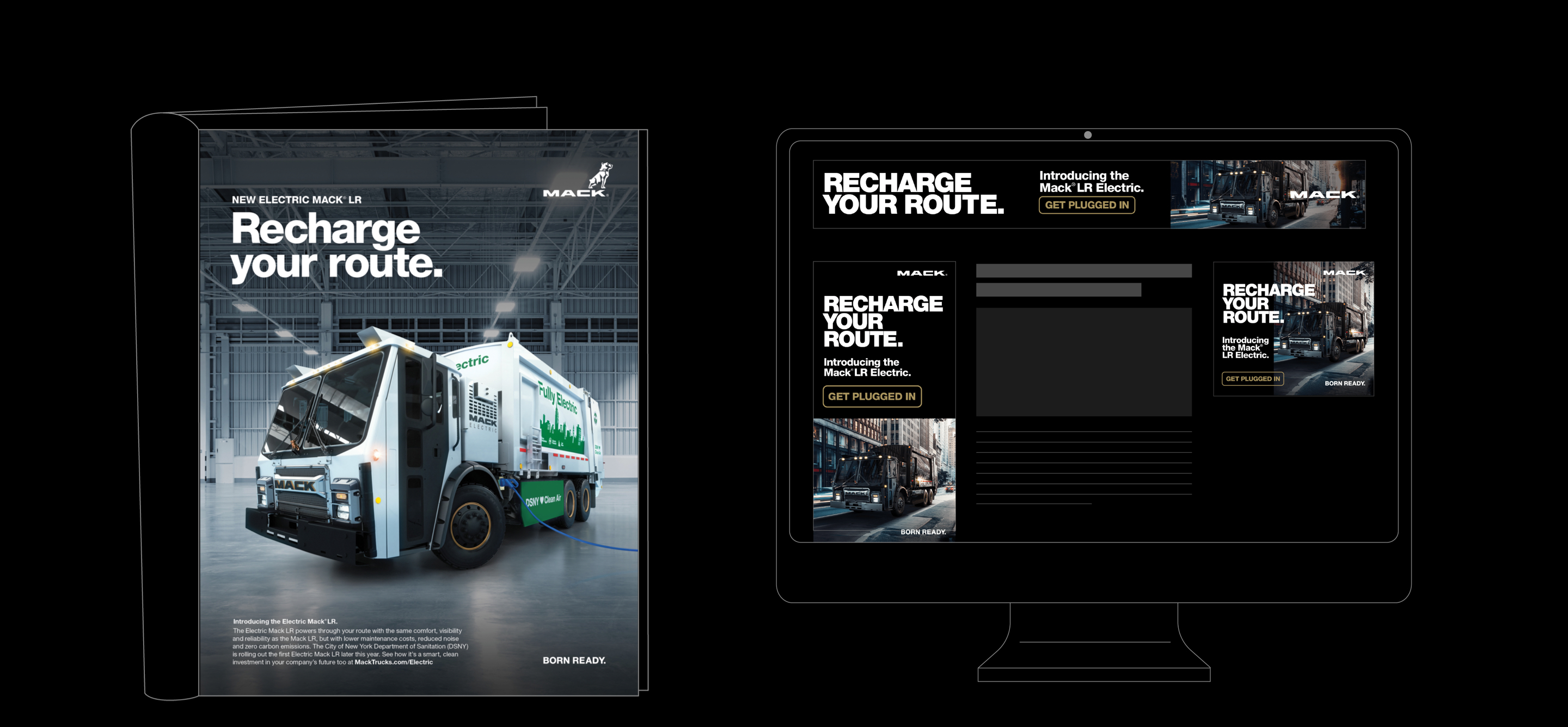 Better By_.

Over the course of the past years, I have been illustrating the cover images for Better By_., a space where The Office of Experience shares stories about brands that are making things better by design.



"At The Office of Experience, we believe the experience is the brand®. The best brand experiences are better by design. But they're also better by strategy, technology, and message. Better By explores the ways in which the world around us made better by design"

Under the direction of Stratton Cherouny, Matt Herlihy, and Dan Knuckey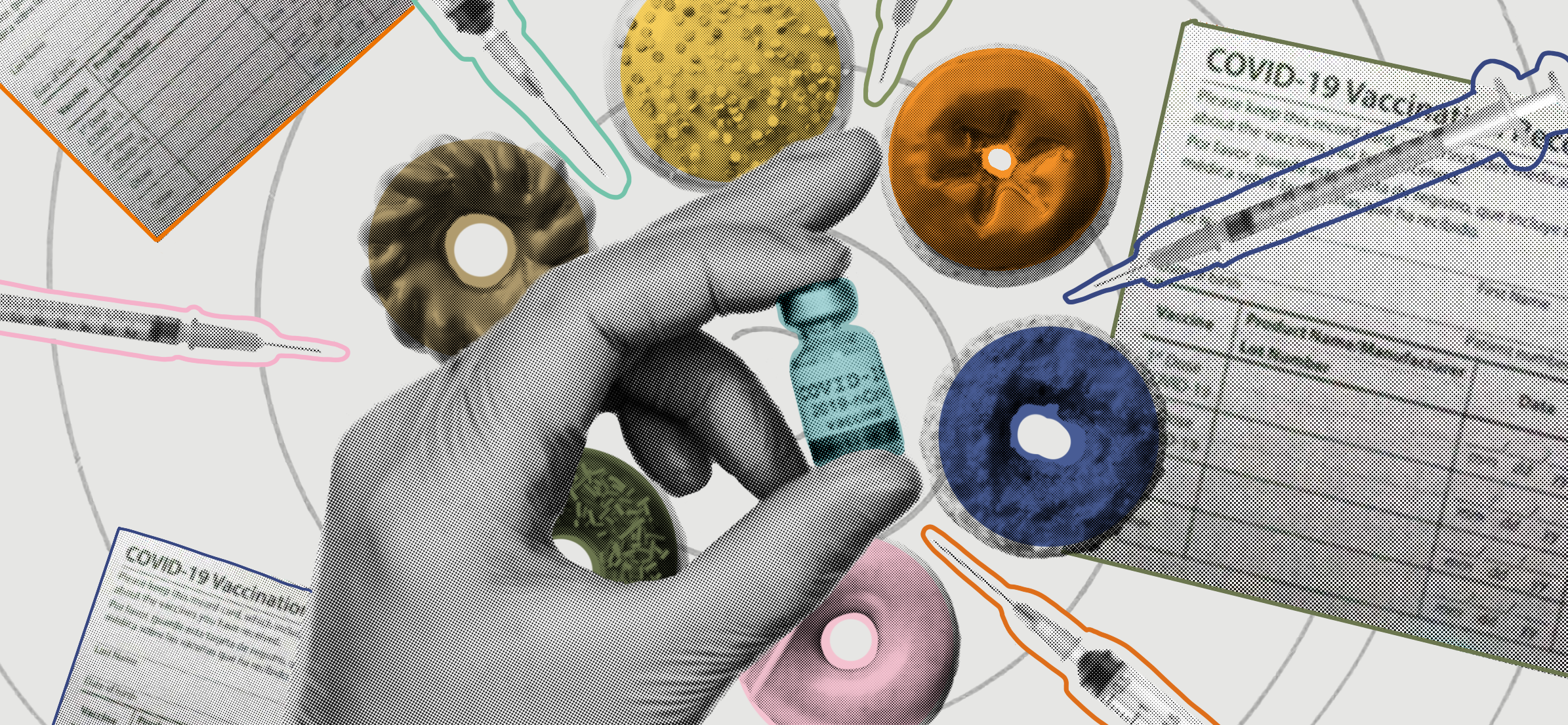 Better By_ 2020 style:
">
Swizzle – A cocktail app

Swizzle is a concept cocktail application that allows users to find fun and new recipes that use ingredients they already have at hand. It makes cocktail mixing an easier experience by being interactive, relatable and simple. Swizzle plays with the idea of alternatives, while it provides great cocktail recipes that need specific ingredients and shows you what precise tools to use, it also provides substitutes in case the user doesn't have the instruments or ingredients. One of Swizzles key features is the opportunity to be able to switch from classic recipes to more lighthearted ones, playing up the concept of the app. It is serious enough for people who want to make cocktails, but inclusive enough to capture those who are unmotivated because of not having all the tools necessary.
Swizzle is recipient of the International Design Award in the category of Multimedia / Interface Design, and a semifinalist for the Adobe Design Achievement Award.
Created at the Savannah College of Art and Design.
Team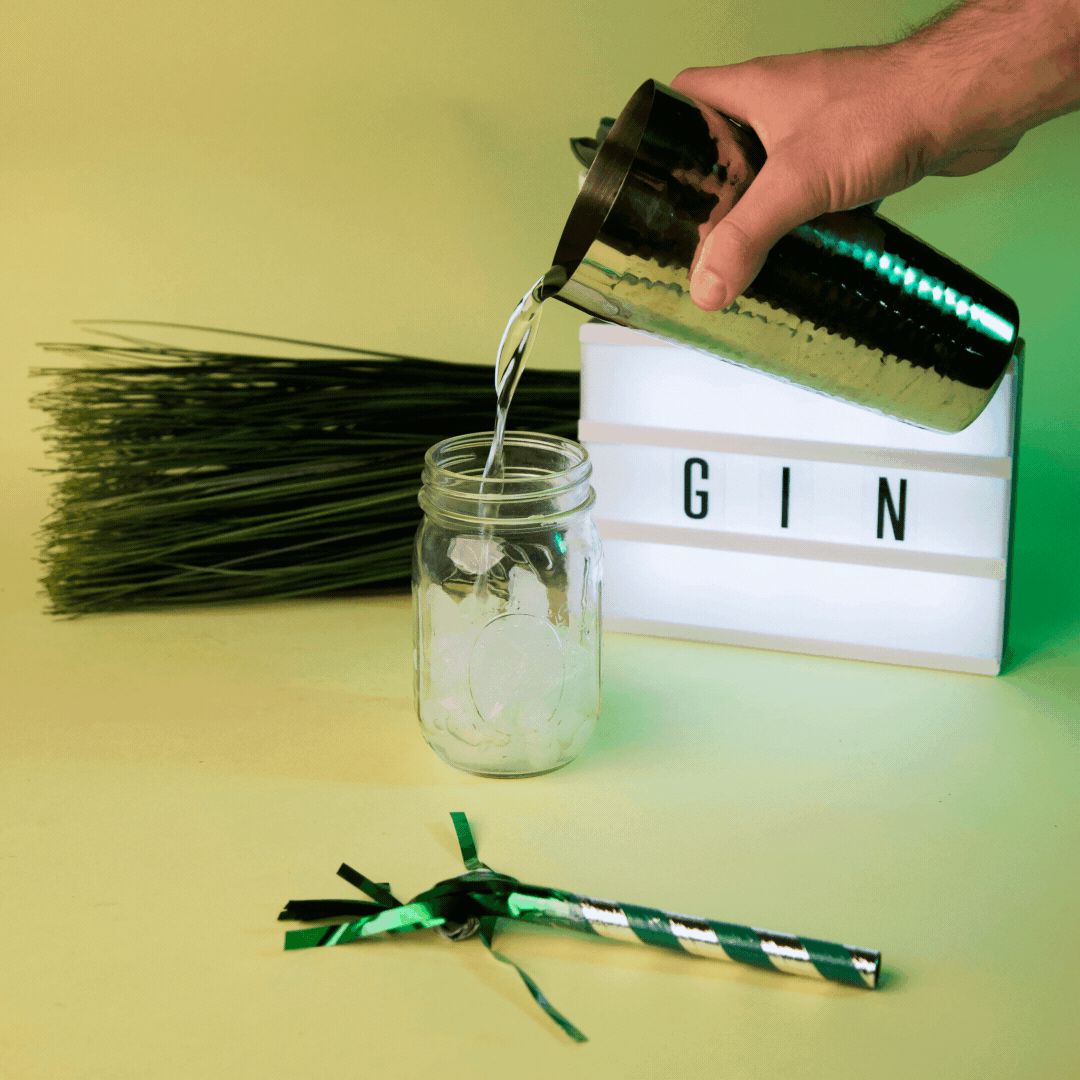 App map
Market Research

Recipes are scrollable content that one day may be of use, so we need to design an interface that allows people to browse & explore, save easily and be something they will want to go back to.
Recipe Books show all the needed tools and variety of recipes divided by contents page. Instagram, buzzfeed, Tasty, Facebook's home show fast step-by-step content. Websites like cocktail courrier are the Blue Apron of the drink industry, letting you order all the ingredients and alcohol needed to make a fancy cocktail.
User Research

To develop this application several questionnaires were published in order to gain a better insight of the target market. Through this tool, we found information as to what types of liquors, instruments, and ingredients, users usually have at home. This way Swizzle could be tailored to our target audience and generate a better response.
Prototype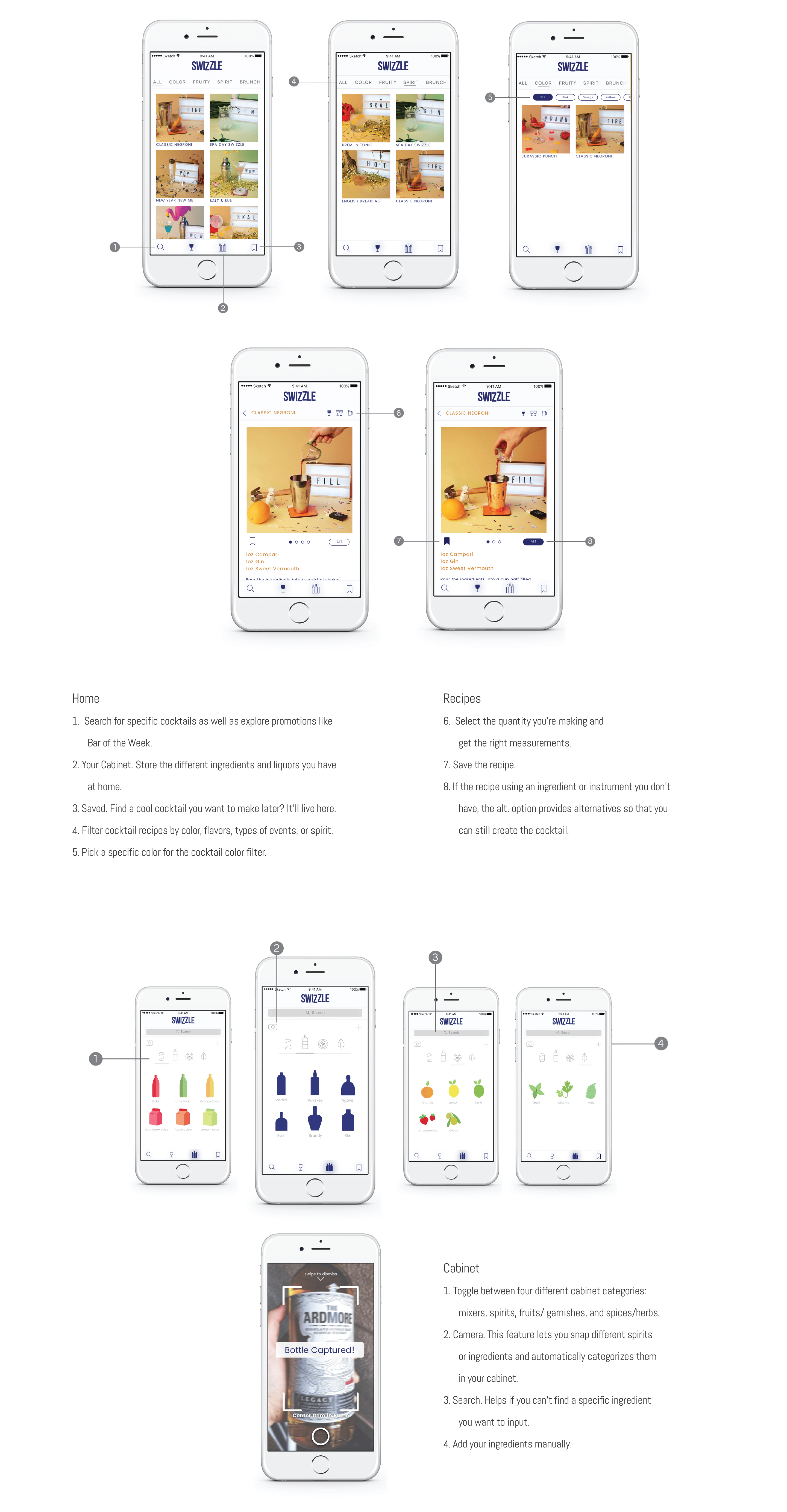 The Common Thread
The Common Thread is a program that provides new intergenerational connections between elders and the younger community. It shows young people how much elders have to offer. Seniors are often looking for company, and it is forgotten how much society as a whole can benefit from their knowledge and experience. The Common Thread developed from the idea of tin-can phones and a connecting string that provides communication. The concept was based on the idea that age is just a number; humans of all ages often enjoy many of the same activities. The concept emphasized that age shouldn't constrain new friendships and connections.
Because The Common Thread's target was mainly young people, the design consisted of bright, striking colors and eye-catching imagery. The promotional showed old people with youthful personalities to further express the idea that elders have a lot in common with younger people. It captured the attention of a younger audience to convince them to reach out and learn from the knowledge and experiences of those older than them. The deliverables of this program consisted of a promotional poster that folded into a small booklet and contained all the information necessary to participate. Fliers were also created to showcase specific speakers, as well as a website where people interested could search for elders in specific fields in their area and sign up for activities and forums.
The Common Thread is a gold recipient of the International Design Award in the category of Collateral Material, and a semifinalist for the Adobe Design Achievement Awards.
Created at the Savannah College of Art and Design.